About us
By creating an integrated platform for digital planning, execution and analytics, we will drive drilling & well operations towards a digital and automated future.
Where it started
In 2011, Erik Zachariasen and Tom Fedog wanted to create value for energy and service companies that were looking to improve their completion and intervention operations.
As software professionals with years of experience within the energy industry, they created the IDEX™ software.
The simple idea behind Stimline was to exploit knowledge and experience from digitalisation of drilling operations and apply it to completion and intervention operations
Why we exist
Today, the most important asset for Stimline Digital is the team of dedicated software engineers with their extensive domain knowledge. Looking forward, the parents company's ultimate drive is to close the loop between smart applications from Stimline Digital and the automation of processes and equipment.
In Stimline, we take pride in achieving what usually regarded as impossible. We want to turn the needle a little, every day, on our quest to transform the energy industry by exploiting the unlimited opportunities offered by the digital revolution.
What we do
With cloud based smart applications and the interaction with the products for completion, intervention and drilling operations provided by Stimline Products division, Stimline can help with everything from job planning to autonomous operation.
Our vision is to transform drilling, well completion and intervention operations and P&A jobs, with innovative software and products. With our integrated suite of software and products, developed by the passionate people of Stimline, we will drive drilling and well operations towards a digital and automated future.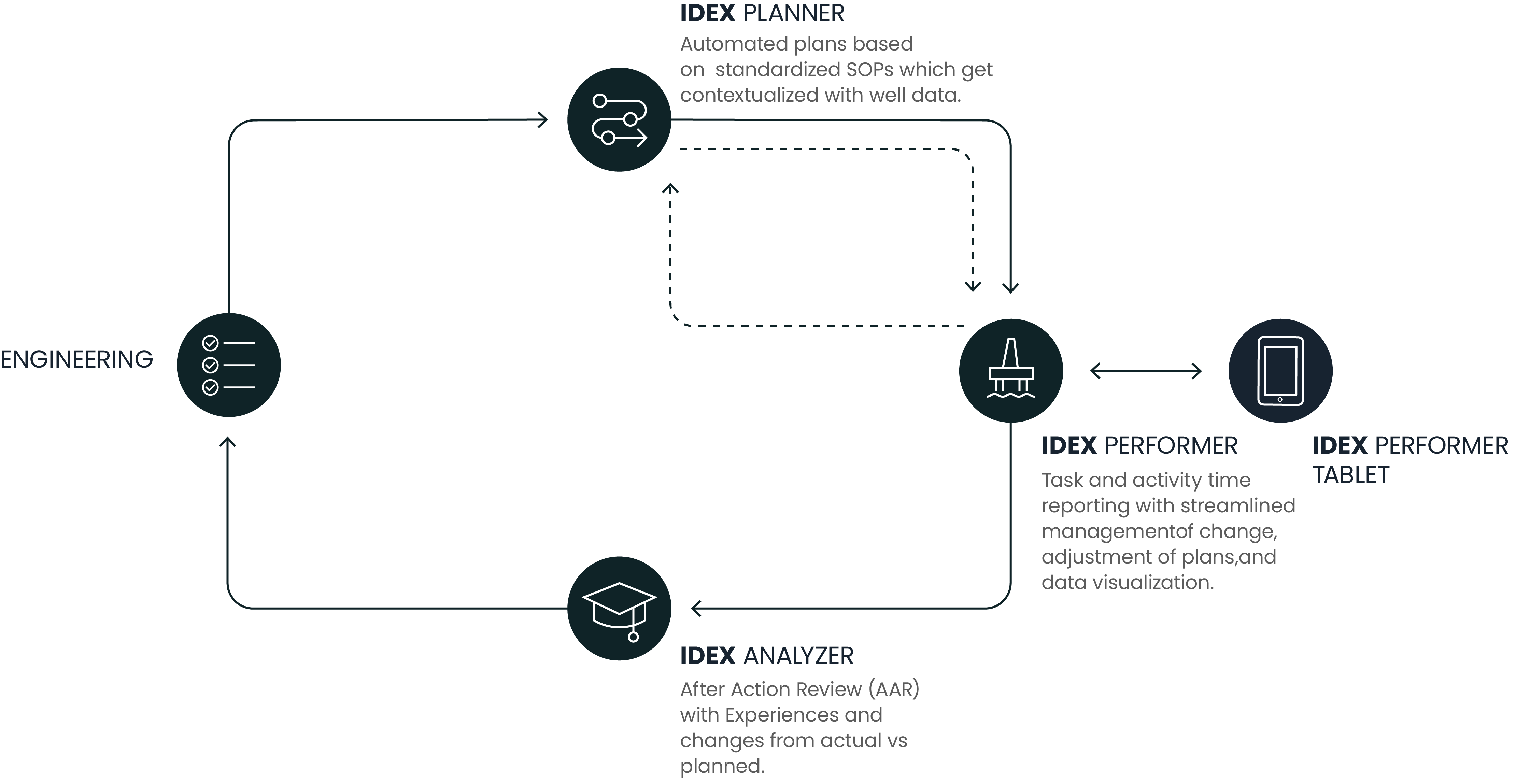 We are dedicated towards a more sustainable future. Sustainability is a core part our business model. How we work and what we produce contribute to sustainable development.
Stimline analyse and manage operations to minimise negative impact on the environment.
Reduce OPEX

Reduce number of people on site

Reduce emissons