Solutions | IDEX Apps
Designer
Model all jobs to select the best solution for each task
IDEX Designer
This is how it works
Our Digital Strategy is critical to improved efficiency in the Intervention & Stimulation Alliance. Accurate planning, collaborative operations and full transparency in decision making are all expected within the Alliance. Having access to all of the latest data, information and analyses at all times, from wherever you are, is required to make this a reality. IDEX has already shown us how we can benefit from a truly collaborative platform.
VP D&W – Operations Intervention Alliance | Aker BP
IDEX proved to be of great value when having to interpret large amounts of operational data, and rationalize these to decide on further action. IDEX has an intuitive way of presenting the data, enabling a cross-functional team to make fast, fact-based decisions.
The transition to IDEX in our operations was simple, and I'm glad we've made the switch - the software is very intuitive, customizable, easy to use and has great displays of all key data to ensure that our jobs run smoothly. It is great to work with a company who request feedback and ideas and act on them quickly! Lastly, the capabilities of this software are incredible and I look forward to our expanded use of this system to truly see its ultimate potential throughout our company.
Site Manager | Step Energy Services
With IDEX Designer our job planning has been drastically improved. We can now create models much faster so we can support all of our North Sea wireline operations more effectively than before.
Operation Manager | Archer - The Well Company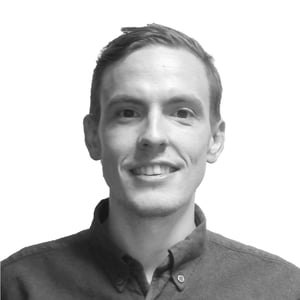 Christoffer Sørensen
Business Development Manager